Hello, and thank you for taking time to read about me. It seems a little strange to be writing about myself in this
way, but my clients always ask me how I got started, how long I've been taking pictures, and what brought me to
this life as a photographer, so I thought writing about it here could answer some of those questions.

When I was twelve, my dad taught me how to make black and white enlargements. It was so much fun for me to
make that print and see the final product. The first photos I enlarged were taken at my grandparents' home in
Massachusetts, and I still have those today. The land they owned (which has now been passed on to my mom and
her brothers) is my favorite place on this earth, so it's fitting that it was there I began my love of photography.
When I was younger, I used a tiny camera with 110 film, but when my dad started teaching me, he let me use a
1968 Pentax 35MM. I still have and use that camera.

As I did with many of my childhood pursuits, I let photography slip to the wayside after a couple of years, but I
never stopped enjoying taking photos. I have always found some peace in capturing the beauty of the world and
moments that should be savored by saving them on film (and now, on digital media).

Then, sometime in the early years of this new millennium, I began taking more photographs, and people started
telling me I had a great eye. My family and friends have always supported me, so I knew they would tell me I had
talent, but when others started recognizing me, I thought hmmm...I might be good at this. So I purchased a new
Nikon D80 and a D70 and started shooting away.

Shortly after that, one of my friend's mothers (thank you, Joanne!) told me I should do something with my talent.
She was so wonderful and encouraging, and she gave me information for a local photo contest and told me to
enter. So, despite a great fear of rejection, I submitted a few pictures to
West Suburban Living
Magazine, and to my
surprise, I won first prize and the honor of having my photo published in their November/December 2006 issue. I
was both shocked and thrilled. I have always had a serious fear of rejection, and this contest win helped me
conquer that fear. I continued to submit my photos to different contests, and I've won enough
awards
to make me
think I might be onto something with photography. So I purchased a domain name and created this web site, and
that was the official beginning of Helena Maxwell Photography.

The first wedding I photographed was a beautiful experience. The bride and groom were so accommodating, and
they made the trip to Madison and the long day well worth it. They let me experiment with different shots, and I
think we're all glad they did. I found my eye for capturing weddings that day, and I like to believe it is improving
and will continue to improve. Yes, there are wedding photographers out there who have been shooting for 5,10,
and 20+ years, and many of them are outstanding. I would hire them for my wedding should that day ever come. I
am lucky to be one of a group of photographers who can help make one day last a lifetime. But I think I have
something that no number of years will give me--and that's a true passion for being behind the lens. I see things a
little differently than most, and I love to play with light and shadows to create strikingly different photographs. Of
course, I take the traditional, posed photos as well, but I add my own touch--something only I can do. I like to think
I pour my heart and my soul into each photograph and immerse myself in the art. I love to take pictures, and I think
that love shows in the personality of the people (and objects) in my photos. It is my goal to take eye-catching
photographs that capture the unique beauty that is inherent in everyone and everything in this world.

It seems the verbose writer in me is coming out to play, and I am writing too much about myself. However, before I
sign off, I'd like to mention a few people who have shaped my life (and thus, my photography and everything I do).
First, my grandmothers--Helena (Eible) Carroll and Helen (Maxwell) Tosch. They are two incredible women with
great, kind spirits and a love of life that transcends time. Helena (who actually called herself Helen from the time
she was a child because she hated the name Helena) Carroll was 92 when she died on November 20, 2005. And I
believe that every day of those 92+ years, she brought joy and energy into someone's life. She was a painter, an
antiquer, a card playing dynamo, a table dancer, a Tom Collins and Martini drinker, a walker, a mother
(grandmother and great-grandmother), a sister, a daughter, a wife, and a friend. She opened her doors and her
heart to so many, and her love and passion for life was beyond measure. She never feared the future, and she
taught me that life is to be lived--every day. And so, I dedicate this site and my work in part to her. She instilled in
me a passion for life and hope for the future. She was and always will be my grams, and I know she is so proud of
me for reaching out and doing something despite the fear. I love you grandma!

The other Helen, Helen Maxwell Tosch, died before I was born, so I never had the pleasure of meeting her in
person. However, I see evidence of her greatness every day in my dad. I know his compassion and unconditional
love comes from her, and I am so thankful that he had a mother who loved him so very much. She died when my
dad was just 18--far too young to lose his mom. But her kindness lives on in him, and hopefully in me. My
grandfather (her husband) once said that she never said a mean word about anyone, and I thought that was the
greatest compliment anyone could ever give another. It said so much about her (and about him and his love for her
as well), and I realized then that if someone said that about me after I died, I would have left this world a better
place. I made it one of my most important goals in life--never say an unkind word about anyone. Of course, I fail at
times but I continue to try, and I think I do pretty well. I have my grandma, Helen Maxwell, to thank for that. So,
though I never met her, she has become a part of me and who I am, and I believe she'd be happy to know that
has left a legacy of love and compassion. I hope to do half as much in my lifetime.

It is to these two great Helens that I dedicate my web site. I owe them so much, and so I have named my business
after them. And, I must say, not only did they teach me wonderfully important lessons about life, they also inspired
me to use the name Helena Maxwell Photography. I like it.

Now, before I sign off on this novella, I also want to thank my family for their loving support and encouragement. I
hear from people often how my parents talk about my photography, and it humbles me and brings tears to my
eyes. Thank you, mom and dad, for so many things. You have brought your children up to follow our hearts and our
dreams, and you've supported us through failures and triumphs. Your love--undying even when we didn't (well, I
didn't) deserve it--has given us all the ability to do anything we put our minds to, and your work ethic, so very
strong, has taught us how to persevere even when things seem impossibly difficult. And your love and respect for
each other has shown us how to love others. If I am able to look back at my life someday and know that I have
done half as well as you have--in all areas of my life--I will be content knowing I did well. I know of no parents who
love their children more than you love yours, and I thank you from the bottom of my heart for giving me a strong
foundation that has served me so well in my life. You taught me how to be a parent, and although I have failed in
some ways, I do believe that my son (Justin - you're the best!) has become a strong, sturdy, kind, and loving
person because of the love we have all shown him. Thank you for being both grandparents and parents to him as
well. Without you, Justin would not be the person he is today, and I know we are both so grateful for all you have
given us.

(Of course, my son, brothers, grandfathers, uncles, aunts, cousins, and my many friends have all been positive,
loving presences in my life as well; but if I were to write about all of them, I'd likely go on all day. I feel like I'm at
the Oscars and the music has started (it started three paragraphs up I think), so I'll just say thank you for all of
your love and support. Especially Jono for always pushing me to take photographs outside of my comfort zone and
Greg for showing me how true, hard work and dedication does pay off. Both of my brothers are my heroes because
of what they've accomplished and the men they've become. To my friends and family: every one of you has shaped
my life in some positive way. You know who you are. :)

Thank you also, to my clients, many of whom I now call friends. You have made Helena Maxwell Photography a
success, and I am forever grateful. Thank you.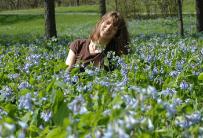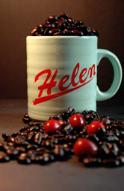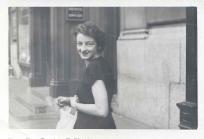 Helen Carroll